Hearing loss affects only "old people" and is merely a sign of aging.
Only 35% of people with hearing loss are older than age 64. There are close to six million people in the U.S. between the ages of 18 and 44 with hearing loss, and more than one million are school age. Hearing loss affects all age groups.
If I had hearing loss, my family doctor would have told me.
Not true! Only 14% of physicians routinely screen for hearing loss during a physical. Since most people with hearing impairments hear well in a quiet environment like a doctor's office, it can be virtually impossible for your physician to recognize the extent of your problem.
My hearing loss cannot be helped.
In the past, many people with hearing loss in one ear, with a high frequency hearing loss, or with nerve damage have all been told they cannot be helped, often by their family practice physician. This might have been true many years ago, but with modern advances in technology, nearly 95% of people with a sensorineural hearing loss can be helped with hearing aids.
The consequences of hiding hearing loss are better than wearing hearing aids.
What price are you paying for vanity? Untreated hearing loss is far more noticeable than hearing aids. If you miss a punch line to a joke, or respond inappropriately in conversation, people may have concerns about your mental acuity, your attention span or your ability to communicate effectively. The personal consequences of vanity can be life altering. At a simplistic level, untreated hearing loss means giving up some of the pleasant sounds you used to enjoy. At a deeper level, vanity could severely reduce the quality of your life.
Hearing aids will make me look "older" and "handicapped."
It is not the hearing aids that make one look older, it is what one may believe they imply. If hearing aids help you function like a normal hearing person, for all intents and purposes, the stigma is removed. Hearing aid manufacturers are well aware that cosmetics is an issue to many people, and that's why today we have hearing aids that fit totally in the ear canal.  More importantly, keep in mind that an untreated hearing loss is more obvious than a hearing aid.  Smiling and nodding your head when you don't understand what's being said, makes your condition more apparent than the largest hearing aid.  Also, today everyone seems to be wearing something to connect to their smartphone.  So hearing aids can connect you to the world as well as your smartphone!
*"Myths about Hearing" provided by Better Hearing Institute.
How do I know if I have a hearing loss?
How do I know if I have a hearing loss?
Hearing loss often occurs so gradually that you may not be aware of a problem. In fact, it is not uncommon for a hearing loss to be first noticed by a family member, who has to speak louder or repeat herself. Early signs of hearing loss include:
Turning the TV or radio volume louder than other family members prefer.
Difficulty understanding speech in a background of noise, for instance in restaurants.
More difficulty hearing children and women than men.
Difficulty hearing in meetings.
Difficulty hearing at public speaking events.
Ringing in the ear(s) when no external sound is present.
Having things repeated frequently.
Difficulty hearing people "with low voices."
If I suspect I have a hearing loss, what should I do?
What can I expect from a hearing evaluation?
How do I know if I need a hearing aid(s)?
What kinds of hearing aids are available?
Why do hearing aids cost so much?
What can I expect as I adjust to my new hearing aids?
My hearing aids aren't working right. What could be wrong?
Our Hearing Health Care Services
The staff at Professional Audiology is grateful and humbled to win first place for the Best Hearing Aid Center for the fifth consecutive year.
For several years I was always straining to hear, and even so, frequently missed what was being said. I avoided joining groups of people as there was no hope of understanding. Now I just relax and can really enjoy life again. The aids are easy to use and no bother to wear. Yes, they were expensive, but absolutely worth it. I had tried less costly ones by mail but they were useless. These are set to my prescription and worked from the start. Also – very important – the ongoing checks and care by Professional Audiology give me complete confidence. As I told Erica, in case of fire I would save my hearing aids second, after my pets, of course!
My experience with Dana Fiske and all the employees at Professional Audiology has been superb! All are very well knowledged and most important very caring. Their adherence to schedules are always prompt. I have walked in the office and had my hearing aids cleaned without notice. Very professional organization. I have been a patient for over 10 years.
Professional Audiology took me from an apprehensive state of mind concerning my moderate hearing loss to a peaceful and confident state of mind. The Audiologist was wonderful in explaining all my options and answering my questions. My Resound Linx hearing aids are easy to use and I love them! Thank You!
My new Resound hearing aids are very comfortable and my husband really appreciates them as much as I do.
It should be an easy sale to sell a TV streamer with every hearing aid. I thought I could hear every word with just the aid but I didn't. Testing with and then without the streamer is like day and night. I hear everything especially difficult context like Walking Dead and Sherlock. Accents used to be difficult but are now a breeze.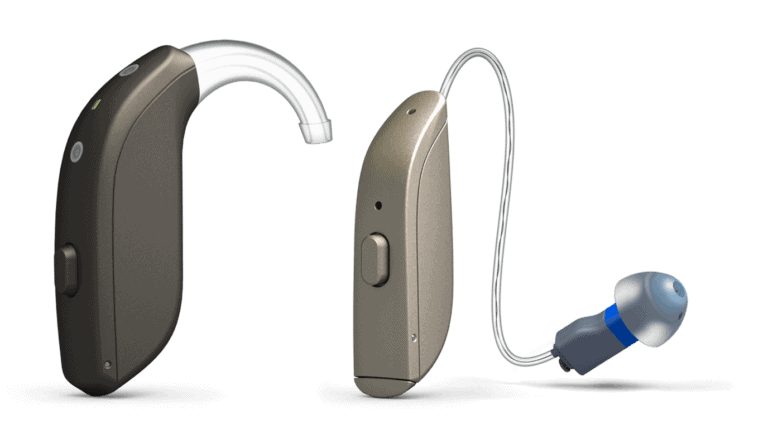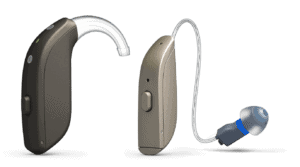 hearing aid leasing program