To schedule an appointment, call us today or complete the easy form below.
Portsmouth
330 Borthwick Ave. Ste 209
Portsmouth, NH 03801
Phone: (603) 436-8668
Fax: (603) 436-4499
Office Hours:
Monday – Thursday
8am – 5pm
Friday
8am – 4pm
Walk-In Cleanings:
Monday — 8-9am
Tuesday — 4-5pm
Wednesday — 1-2pm
Thursday — 11am-12pm
Stratham
62 Portsmouth Ave. Ste 10
Stratham, NH 03885
Phone: (603) 778-7620
Fax: (603) 778-0009
Office Hours:
Monday – Thursday
8am – 5pm
Friday
8am – 4pm
Walk-In Cleanings:
Monday — 1-1:30pm
Wednesday — 9-9:30am
Thursday — 3-3:30pm
Insurances Accepted
As a service to our patients, our office participates with most health insurances offered on the Seacoast including:
Aetna • Blue Choice • Blue Cross/Blue Shield of NH • HMO Blue New England • HMO Blue • Matthew Thornton Blue • Cigna • Harvard Pilgrim Healthcare • Martins Point • Medicare • US Department of Labor • United Healthcare • Vocational Rehabilitation
If you do not see your insurance company listed, please call our office to inquire as to whether we participate. Insurance companies are continually changing and merging, and we do our best to keep this list current.
Our Hearing Health Care Services
Professional Audiology is the longest-running, family-owned practice in New Hampshire.
Providing the Best Professional Audiological Services to Individuals in the Seacoast Area for Over 40 Years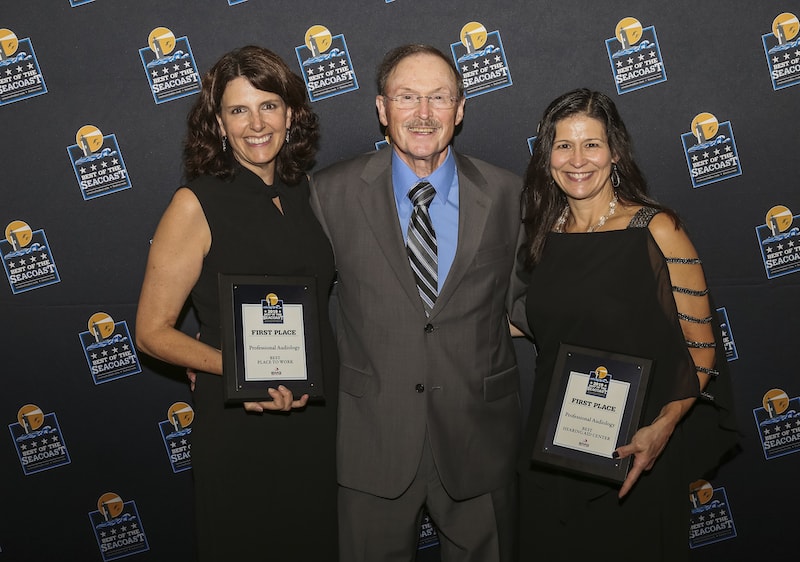 For several years I was always straining to hear, and even so, frequently missed what was being said. I avoided joining groups of people as there was no hope of understanding. Now I just relax and can really enjoy life again. The aids are easy to use and no bother to wear. Yes, they were expensive, but absolutely worth it. I had tried less costly ones by mail but they were useless. These are set to my prescription and worked from the start. Also – very important – the ongoing checks and care by Professional Audiology give me complete confidence. As I told Erica, in case of fire I would save my hearing aids second, after my pets, of course!
My experience with Dana Fiske and all the employees at Professional Audiology has been superb! All are very well knowledged and most important very caring. Their adherence to schedules are always prompt. I have walked in the office and had my hearing aids cleaned without notice. Very professional organization. I have been a patient for over 10 years.
Professional Audiology took me from an apprehensive state of mind concerning my moderate hearing loss to a peaceful and confident state of mind. The Audiologist was wonderful in explaining all my options and answering my questions. My Resound Linx hearing aids are easy to use and I love them! Thank You!
My new Resound hearing aids are very comfortable and my husband really appreciates them as much as I do.
It should be an easy sale to sell a TV streamer with every hearing aid. I thought I could hear every word with just the aid but I didn't. Testing with and then without the streamer is like day and night. I hear everything especially difficult context like Walking Dead and Sherlock. Accents used to be difficult but are now a breeze.
The staff at Professional Audiology is grateful and humbled to win first place for the Best Hearing Aid Center for the fifth consecutive year.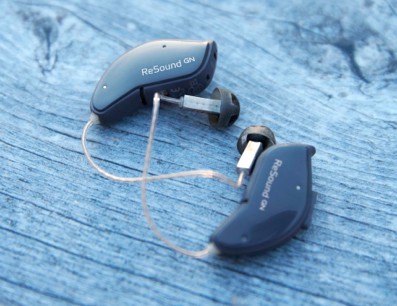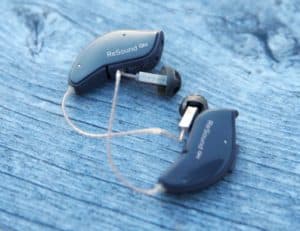 Ask Us About Our
Hearing Aid Leasing
Program