Hearing Aid Battery Replacement & Care
Hearing Aid Battery Sizes
Hearing aid batteries come in sizes 10, 13, 312 and 675. To identify the size, most manufacturers use an industry standard color code on their zinc air tabs and packaging. Manufacturers often place letters before or after the battery size to designate their factory reorder number. For instance, 13A or R13A are both size 13 batteries.
Hearing Aid Battery Tabs
Do not remove the tab until you are ready to use the battery! A zinc air battery uses air outside the battery as a source of power. The factory applied tab seals the air holes in the battery and ensures freshness until you are ready to use the battery. To activate the battery, you simply remove the tab. After removing the tab, wait about one minute prior to inserting the battery into your hearing aid. This allows sufficient time for the air to enter and activate the ingredients. Replacing the tab when the battery is not in use will not extend the battery life.
We can help you make sure you have the right batteries for your hearing instrument.
Hearing Aid Battery Life
Battery life is determined by the type and amplification of your hearing aids as well as the hours you wear your hearing aid. Your hearing care professional can tell you the battery life you can expect.
Hearing Aid Battery Storage
You should store your hearing aid batteries at room temperature. Avoid storing your batteries in hot places since heat will shorten the life of the batteries. Refrigeration is also not recommended. Batteries should not be carried loose in your pocket or purse. If a battery inadvertently comes into contact with a metal object such as coins or keys the battery may charge, leak or in rare incidences even rupture. To prevent this from occurring keep unused batteries in the original packaging or in a battery holder. Store and discard batteries in places that cannot be reached by infants, children or pets. If a battery is swallowed, see a doctor immediately. For recommended treatment, 24-Hour National Battery Ingestion Hotline at 1-800-498-8666.
Hearing Aid Battery Disposal
Batteries that have been fully discharged can be thrown in your regular trash.
Important Battery Tips
Keep the tab on your zinc air battery until you are ready to use it.
Always carry extra hearing aid batteries with you to avoid losing your hearing at critical times.
Store your batteries at room temperature. Avoid storage in hot locations. Refrigeration is not necessary.
Ventilate the battery compartment of your hearing aid at night to prevent moisture buildup.
Never carry loose batteries in a pocket or purse. Metal objects such as coins or keys can short out the battery.
Store and discard batteries in places that can not be reached by infants, children or even pets.
Our Hearing Health Care Services
The staff at Professional Audiology is grateful and humbled to win first place for the Best Hearing Aid Center for the fifth consecutive year.
For several years I was always straining to hear, and even so, frequently missed what was being said. I avoided joining groups of people as there was no hope of understanding. Now I just relax and can really enjoy life again. The aids are easy to use and no bother to wear. Yes, they were expensive, but absolutely worth it. I had tried less costly ones by mail but they were useless. These are set to my prescription and worked from the start. Also – very important – the ongoing checks and care by Professional Audiology give me complete confidence. As I told Erica, in case of fire I would save my hearing aids second, after my pets, of course!
My experience with Dana Fiske and all the employees at Professional Audiology has been superb! All are very well knowledged and most important very caring. Their adherence to schedules are always prompt. I have walked in the office and had my hearing aids cleaned without notice. Very professional organization. I have been a patient for over 10 years.
Professional Audiology took me from an apprehensive state of mind concerning my moderate hearing loss to a peaceful and confident state of mind. The Audiologist was wonderful in explaining all my options and answering my questions. My Resound Linx hearing aids are easy to use and I love them! Thank You!
My new Resound hearing aids are very comfortable and my husband really appreciates them as much as I do.
It should be an easy sale to sell a TV streamer with every hearing aid. I thought I could hear every word with just the aid but I didn't. Testing with and then without the streamer is like day and night. I hear everything especially difficult context like Walking Dead and Sherlock. Accents used to be difficult but are now a breeze.
Our hearing aid center professional Audiology is the longest-running, family-owned practice in New Hampshire.
Providing the Best Professional Audiological Services to Individuals in the Seacoast Area for Over 40 Years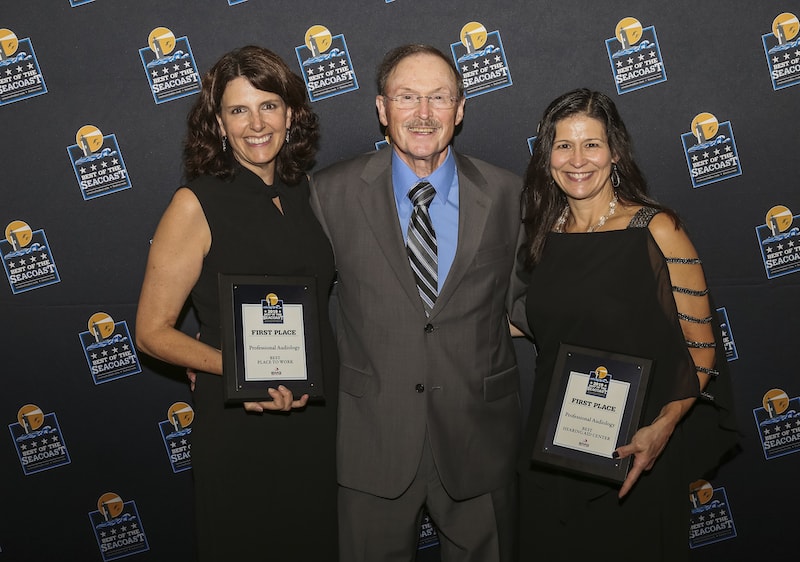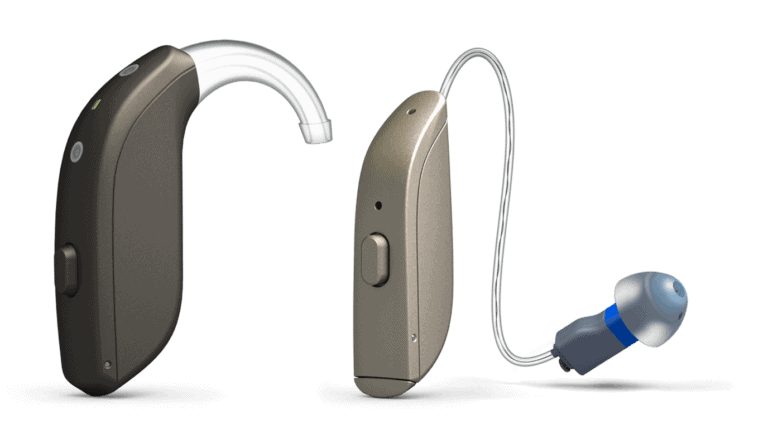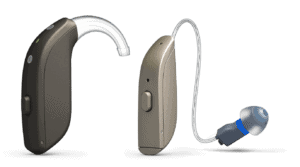 hearing aid leasing program