Hearing Protection & Musicians' Ear Pieces
Protecting your hearing from harmful noise is important to preserving your hearing clarity. The majority of people who experience a loss in hearing clarity have that loss because they have not effectively protected their ears—this is called "Noise Induced Hearing Loss."
Everyday noise that can harm your ears includes:
power tools, chain saws, woodworking equipment
lawn mowers
construction or industrial equipment
firearms
recreational noise – motorcycles, speedboats
To protect your ears, wear earplugs or earmuffs.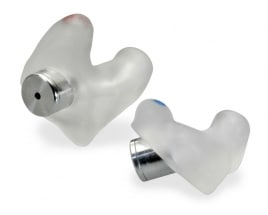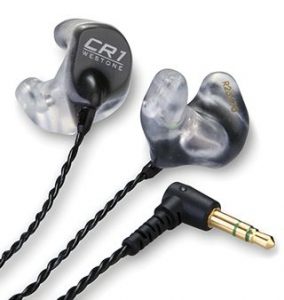 Custom Ear Plugs
For extra comfort and protection, we can provide you with custom earplugs that will conform specifically to your ear canals and can be customized to provide you with the right protection for specific noise environments. Hunters earplugs (shown above right) feature a valve that closes in the presence of impact noise. This allows shooters to hear clearly until the weapon is fired and still have some hearing protection from the gunfire. Other specialty custom ear plugs include those for pilots, motorcyclists, military personnel and more.
Custom Swim Molds
These custom molds help reduce the amount of water that enters into the outer ear canal. This type of mold may be recommended for patients with external or middle ear precautions or tubes in the ear drum. These molds are recommended for swimmers and surfers as well.
Custom Musicians' Ear Pieces
For active people who love their music and want to upgrade from the ear buds or head phones that they already use with their iPod or MP3 player, Custom Musicians' Ear Pieces or Ear Buds offer a clear, custom listening experience. They fit comfortably and their sound quality is outstanding.
Our Hearing Health Care Services
The staff at Professional Audiology is grateful and humbled to win first place for the Best Hearing Aid Center for the fifth consecutive year.
For several years I was always straining to hear, and even so, frequently missed what was being said. I avoided joining groups of people as there was no hope of understanding. Now I just relax and can really enjoy life again. The aids are easy to use and no bother to wear. Yes, they were expensive, but absolutely worth it. I had tried less costly ones by mail but they were useless. These are set to my prescription and worked from the start. Also – very important – the ongoing checks and care by Professional Audiology give me complete confidence. As I told Erica, in case of fire I would save my hearing aids second, after my pets, of course!
My experience with Dana Fiske and all the employees at Professional Audiology has been superb! All are very well knowledged and most important very caring. Their adherence to schedules are always prompt. I have walked in the office and had my hearing aids cleaned without notice. Very professional organization. I have been a patient for over 10 years.
Professional Audiology took me from an apprehensive state of mind concerning my moderate hearing loss to a peaceful and confident state of mind. The Audiologist was wonderful in explaining all my options and answering my questions. My Resound Linx hearing aids are easy to use and I love them! Thank You!
My new Resound hearing aids are very comfortable and my husband really appreciates them as much as I do.
It should be an easy sale to sell a TV streamer with every hearing aid. I thought I could hear every word with just the aid but I didn't. Testing with and then without the streamer is like day and night. I hear everything especially difficult context like Walking Dead and Sherlock. Accents used to be difficult but are now a breeze.
Our hearing aid center professional Audiology is the longest-running, family-owned practice in New Hampshire.
Providing the Best Professional Audiological Services to Individuals in the Seacoast Area for Over 40 Years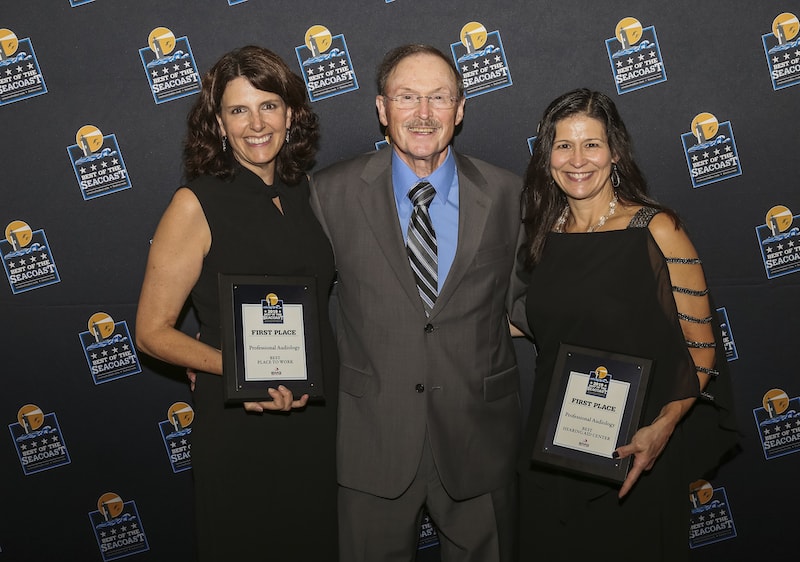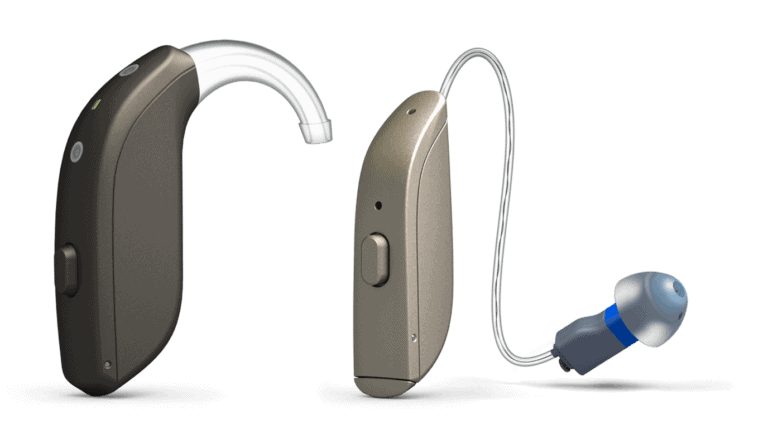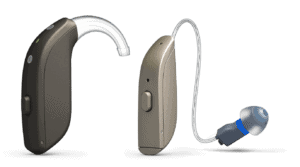 hearing aid leasing program