Dizziness & Common Vestibular Disorders
Benign Paroxysmal Positional Vertigo (BPPV)
Caused when crystals, called otoconia, collect within a part of the inner ear. Head movement displaces the otoconia sending false signals to the brain.
The most common symptom of BPPV is positional vertigo.
Labyrinthitis and Vestibular Neuronitis
Caused by an inflammation of the inner ear or portion of vestibulocochlear nerve responsible for balance. This is most often due to a viral infection. Presents as a sudden episode of vertigo typically with nausea and vomiting.
Migraine-Associated Vertigo
Consists of dizziness or vertigo with or without headache that is suspected to be related to migraines.
Vestibular symptoms may include motion intolerance, sensitivity to light and/or sound, nausea or positional vertigo.
FACT: Approximately 2 million Americans suffer from dizziness each year.
FACT: Dizziness is the number one medical complaint among patients over the age of 70 years.
FACT: Benign paroxysmal positional vertigo (BPPV) is the most common peripheral vestibular disorder.
FACT: Our office has effectively treated hundreds of patients suffering from vestibular disorders.
FACT: Patients suffering from BPPV are treated the same day as their evaluation with a 90% positive outcome.
Doctors Erica Regan and Nancy Charest have been trained by Dr. Richard Gans of the American Institute of Balance. Our Vestibular Evaluations include the most current and comprehensive test battery for the most accurate diagnosis and treatment for patients suffering from vestibular disorders.
Don't let dizziness rule your life. Help is available.
Our Hearing Health Care Services
The staff at Professional Audiology is grateful and humbled to win first place for the Best Hearing Aid Center for the fifth consecutive year.
For several years I was always straining to hear, and even so, frequently missed what was being said. I avoided joining groups of people as there was no hope of understanding. Now I just relax and can really enjoy life again. The aids are easy to use and no bother to wear. Yes, they were expensive, but absolutely worth it. I had tried less costly ones by mail but they were useless. These are set to my prescription and worked from the start. Also – very important – the ongoing checks and care by Professional Audiology give me complete confidence. As I told Erica, in case of fire I would save my hearing aids second, after my pets, of course!
My experience with Dana Fiske and all the employees at Professional Audiology has been superb! All are very well knowledged and most important very caring. Their adherence to schedules are always prompt. I have walked in the office and had my hearing aids cleaned without notice. Very professional organization. I have been a patient for over 10 years.
Professional Audiology took me from an apprehensive state of mind concerning my moderate hearing loss to a peaceful and confident state of mind. The Audiologist was wonderful in explaining all my options and answering my questions. My Resound Linx hearing aids are easy to use and I love them! Thank You!
My new Resound hearing aids are very comfortable and my husband really appreciates them as much as I do.
It should be an easy sale to sell a TV streamer with every hearing aid. I thought I could hear every word with just the aid but I didn't. Testing with and then without the streamer is like day and night. I hear everything especially difficult context like Walking Dead and Sherlock. Accents used to be difficult but are now a breeze.
Our hearing aid center professional Audiology is the longest-running, family-owned practice in New Hampshire.
Providing the Best Professional Audiological Services to Individuals in the Seacoast Area for Over 40 Years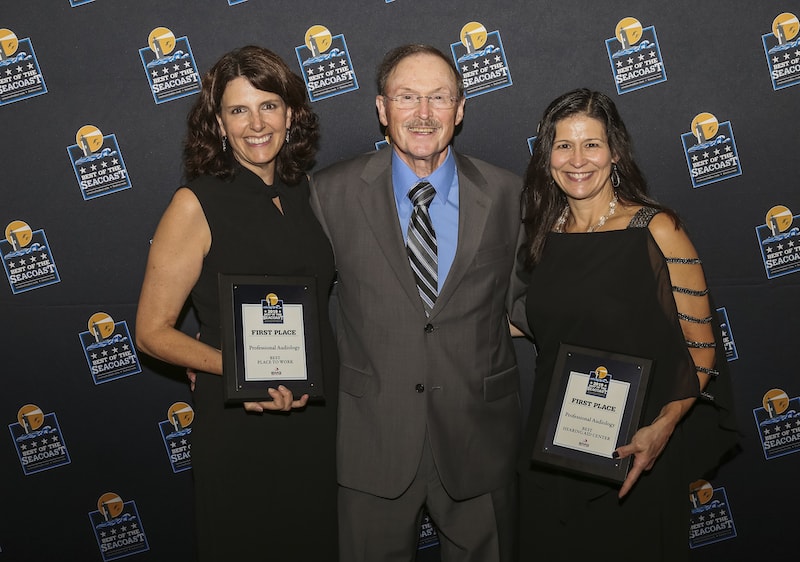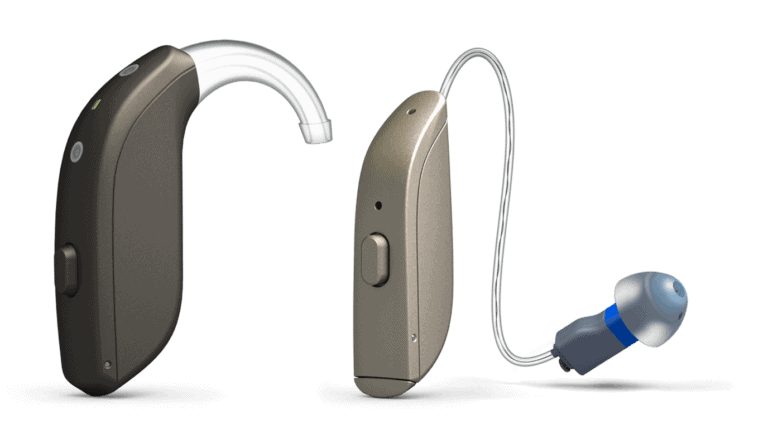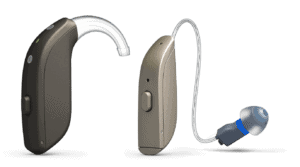 hearing aid leasing program